The Thekla Archives: 2016
Truckfighters, DHP Presents: Truckfighters
Wednesday 7th December 2016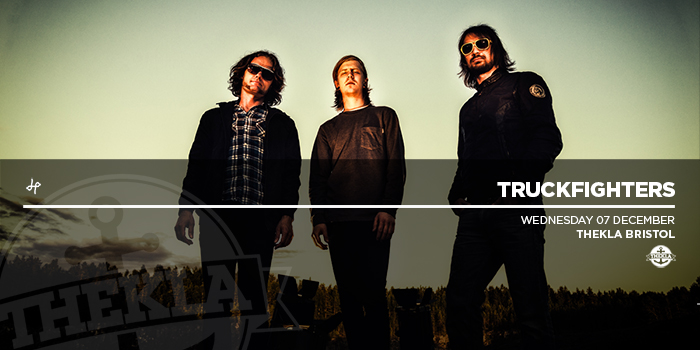 Örebro, Sweden's Truckfighters formed in the early 2000s but specialize in surprisingly authentic desert/stoner rock of the mid- to late-'90s variety -- reminiscent of Dozer, Kyuss, and Fu Manchu, in particular. Featuring vocalist/bassist Ozo, guitarists Fredo and Dango, and drummer Paco, the group debuted in 2003 via a split CD with hometown homies Firestone, lent the track "Analogous" to the following year's Fuzzcollection No. 1 stoner rock compilation, and finally unleashed their full-length debut, Gravity X, in 2005.
WEDNESDAY 07 DECEMBERTHEKLA BRISTOL
The Grove, Bristol BS1 4RB
Doors 7pm
Ages 14+
...

Advance tickets available from:
www.alt-tickets.co.uk
www.gigantic.com


www.bristolticketshop.co.u

k
Comments