The Thekla Archives: 2012
JEFF The Brotherhood, Thekla presents JEFF The Brotherhood: 18+ EVENT
Thursday 30th August 2012
Supported by:

Idles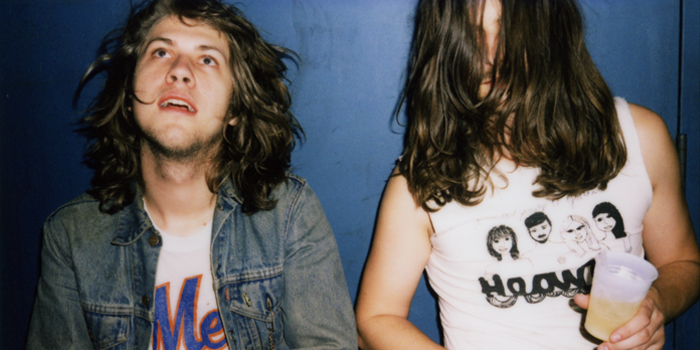 JEFF the Brotherhood is Jake Orrall and Jamin Orrall, two brothers that play drums and guitar. They grew up in Tennessee making music and trying to have a good time. Since their inception they have been playing anywhere from house parties to rooftops, backyards, bars and art galleries and releasing their own records, tapes, comic books and home made videos.
The Brotherhood has been called "kraut punk", "psychedelic grunge" and "noise pop" drawing comparisons to bands like Hawkwind, Wipers, and early Sonic Youth.
They have been carrying their heavy damage all over the country since 2006 and have shared bills with Oneida, Battles, Sonic Youth, Ex-Models, Jay Reatard, Black Pus and Dave Cloud. Their "we'll play anywhere" attitude and frenetic live shows have earned them near legendary status in the clubs and basements of Nashville and beyond. With three guitar strings and a minimal drum kit, they manage to distill rock to its primal essence.
They just released two split seven inches, one with Sisters from Brooklyn and the other with Screaming Females from New Jersey. Their new full length "Heavy Days" will drop in October on their family run record label Infinity Cat Recordings.
Support from:
IDLES
www.facebook.com/idlesband
Listen:
Comments