The Thekla Archives: 2015
Lonelady, Thekla presents Lonelady: 14+ event
Tuesday 6th October 2015
Supported by:

Maps (DJ Set)
LONELADY
www.concrete-retreat.tumblr.com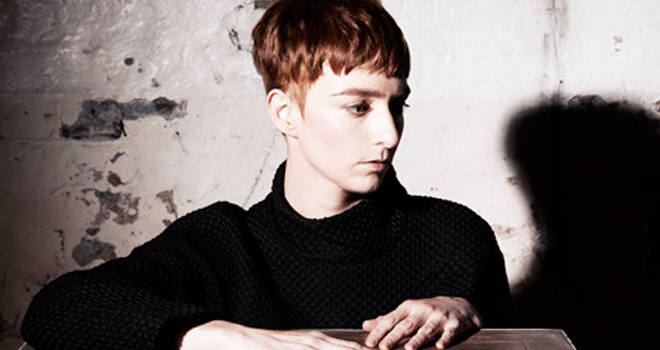 LoneLady is Julie Campbell, and vice versa - there is little artifice involved, but rather a symbiosis between art and creator that manifests itself in the kind of poetic, deeply personal and unapologetic work that becomes timeless music. The latest album HINTERLAND comes like a bolt from the dark. At its core beats a special kind of uncomplicated drum machine rhythm and the synthetic timbre of percussion that recalls fractured memories of minimal wave and even early techno, lashed together with LoneLady's deceptively intricate and propulsive style of guitar playing.
'it's channelling Parliament/Funkadelic, Stevie Wonder, Prince & Arthur Russell among others. A strange - but nonetheless real - meeting of funk and…well…me, from Audenshaw, Manchester.'
It also shows a deepening obsession with the post industrial ruinscape, brutalist architecture and psychogeography - a response to/consequence of living in Manchester, in a tower block next to the Mancunian Way motorway.
'I feel compelled to summon this environment in the album's moments of brittle, deconstructed textures and spectral/bleak atmospheres.'
HINTERLAND isn't so much about wanting to make a completely different statement to Nerve Up – LoneLady's 2010 debut album - as many key themes are still in place, its simply that new patterns, colours and voices have emerged to join in.
Support from:
MAPS (DJ SET)
www.facebook.com/mapsmusic
TUESDAY 06 OCTOBER
THEKLA BRISTOL
The Grove, Bristol BS1 4RB
Doors 7:00pm
Ages 14+
Advance tickets available from:
www.alt-tickets.co.uk
www.gigantic.com
Bristol Ticket Shop
0844 871 881
Comments