The Thekla Archives: 2016
The Rifles , Thekla presents The Rifles: 14+ event
Wednesday 24th February 2016
THE RIFLES
www.therifles.com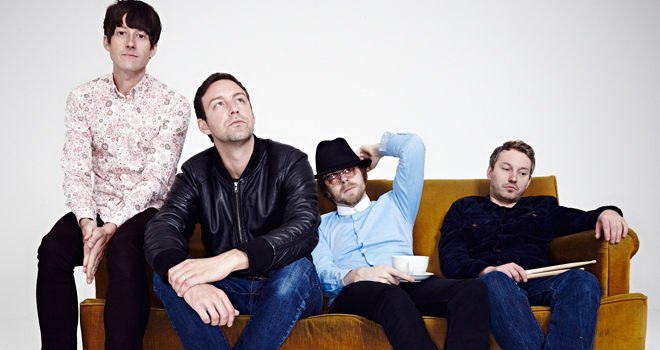 2014 was a full decade since their first ever gig. The venue at which it took place – the Bull & Gate in Kentish Town – is no longer with us: just like so, so many of the bands who began their journey around the same time. Most of those bands enjoyed a couple of months of hype, managed to get an album or at least a single out, then felt the hype die down and the magazines, blogs and radio lose interest, and so packed it in.
The Rifles did not. Because they were never in it for any of the above things, and still aren't. The radio doesn't play them, people don't write about them, but they're still after all of this time making a very powerful connection with a certain type of person.
"It's our fanbase that's kept us going, totally," says bassist/singer/songwriter Joel Stoker. "We can still play to like, a couple of thousand people in London, and all around the country. We're almost like a cult band: to our fans we're "their" band."
"We're a bit older now, and we've got kids and all that," Lucas notes. "And it's been hard for us at certain times, but it's like now we've just gone, 'Fuck it!' and we're just doing it to make music that we love. I still feel we've got it in us to do a perfect song that people just will not be able to ignore."
2015 saw the band mark the ten year anniversary of their debut album 'No Love Lost' with 4 triumphant sold out Electric Ballroom shows in London and 2016 will see the release of their 5th album.
WEDNESDAY 24 FEBUARY
THEKLA BRISTOL
The Grove, Bristol BS1 4RB
Doors 7:00pm
Ages 14+
Advance tickets available from:
www.alt-tickets.co.uk
www.gigantic.com
Bristol Ticket Shop
0844 871 881
Comments