The Thekla Archives: 2012
Antlered Man / Romans / We Are Knuckle Dragger, Thekla Top Deck presents Antlered Man / Romans / We Are Knuckle Dragger: 14+ Event
Friday 28th September 2012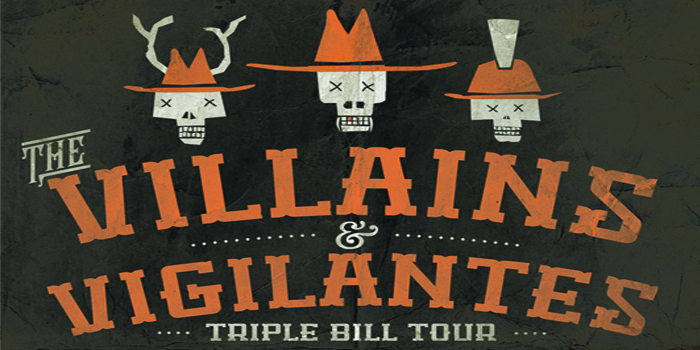 ANTLERED MAN
Ferociously heavy yet wonderfully harmonic; the logical conclusion of a whippet-thin skinned, quick tempered environment and all those forced to dwell in one. Antlered Man offers a fusion of aggressive riff-driven guitar and delicate orchestral sounds, influenced by the likes of Melvins, Trail Of Dead, QOTSA, Dead Kennedy's and the deadbeat hero, Doug Stanhope.
Listen:
Info: www.antleredman.co.uk
ROMANS
Romans, still new on the scene, is already making an impact with their self-released debut "All Those Wrists." While the chaotic speed of Converge, heavy ambiance of Isis, space-rock of Failure and Cave In, and the balls-out rock of Queens of The Stone Age can be heard on "All Those Wrists."
Listen:
Info: http://www.facebook.com/romansonline
WE ARE KNUCKLE DRAGGER
Featuring ex-members of Yourcodenameis:milo, Scrabo and Contraband, an onslaught of explosive live shows have earned Newcastle three-piece WE ARE KNUCKLE DRAGGER the talk of the scene.
Listen:
Info: www.weareknuckledragger.com
On Sale: Tuesday 22nd May
Comments