The Thekla Archives: 2015
The Saints, Thekla presents The Saints: 14+ event
Monday 25th May 2015
Supported by:

Rita Lynch
THE SAINTS
www.facebook.com/TheSaintsOfficial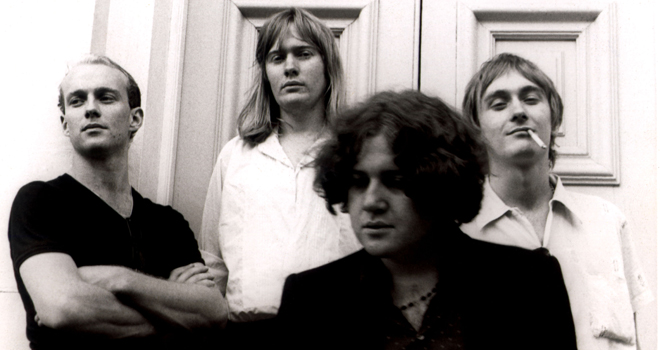 The Saints formed in Brisbane, Australia in 1976. The original members included schoolmates Chris Bailey (singer-songwriter, later guitarist), Ed Kuepper (guitarist-songwriter), and Ivor Hay (drummer).
Alongside mainstay Bailey, the group has had numerous line-ups. Contemporaneous with United States' Ramones, The Saints were employing the fast tempos, raucous vocals and "buzz saw" guitar that characterised early punk rock. With their debut single, "I'm Stranded", in September 1976, they became the first punk band outside the US to release a record, ahead of better-known acts including the Sex Pistols and The Clash.
In early 1979, the Saints had split, leaving Bailey to continue the band, with a variable line-up, as a pop punk group. In 1986, the band released their highest charting album All Fools Day - which peaked in the Top 30 on the Australian Kent Music Albums Chart in April 1986.
Over the years, the band has released thirteen studio albums seventeen singles, six EPs, two live albums and ten compilation albums. In May 2001, Australasian Performing Rights Association (APRA) celebrated its 75th anniversary and named "(I'm) Stranded" in its Top 30 Australian Songs of all time. The band was inducted into the Australian Recording Industry Association (ARIA) Hall of Fame in September.
The Saints, despite going through numerous incarnations, were a part of rock & roll for more than 20 years, thanks mainly to their indefatigable leader (and founder), Chris Bailey.
Support from:
RITA LYNCH
www.facebook.com/rita.lynch.music
MONDAY 25 MAY
THEKLA BRISTOL
The Grove, Bristol BS1 4RB
Doors 7:30pm
Ages 14+
Advance tickets available from:
www.alt-tickets.co.uk
www.gigantic.com
Bristol Ticket Shop
0844 871 881
Comments