The Thekla Archives: 2015
Ren Harvieu , Thekla presents Ren Harvieu: 14+ EVENT
Friday 13th March 2015
Supported by:

Foreign Affairs + Joshua Milton
REN HARVIEU
www.facebook.com/renharvieu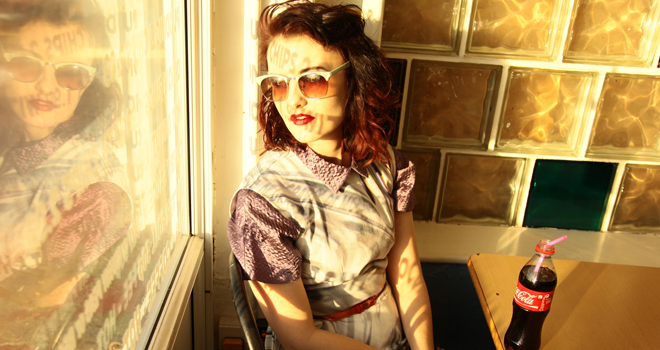 Harvieu was discovered on MySpace by a local music manager after uploading demo tracks. After being introduced to Jimmy Hogarth she began working on demos and was signed to Universal Music when she was 18.
Harvieu started recording an album but in May 2011, but before it could be released, she broke her back in what she describes as a 'freak accident', "I heard it snap. I couldn't feel my feet," the singer recalled. After a 14-hour operation, Harvieu spent months recovering at the Royal National Orthopaedic Hospital.
On 5 December 2011, the BBC announced that she had been nominated for their BBC Sounds of 2012 poll. After releasing the singles "Through the Night" and "Open Up Your Arms", her first album Through the Night was released on Island Records on 14 May 2012, entering the UK album chart at No 5.
Harvieu is currently working on her second album.
Support from:
FOREIGN AFFAIRS
www.facebook.com/foreignaffairsmusic

JOSHUA MILTON
www.facebook.com/joshuamiltonmusic
FRIDAY 13 MARCH
THEKLA BRISTOL
The Grove, Bristol BS1 4RB
Doors 7:00pm
Ages 14+
Advance tickets available from:
www.alt-tickets.co.uk
www.gigantic.com
Bristol Ticket Shop
0844 871 881
Comments