The Thekla Archives: 2015
David Ford, Gig Cartel presents David Ford: 14+ event
DAVID FORD
www.davidfordmusic.com
With four critically-acclaimed studio albums and a live show defined by The Guardian as "unmissable," David Ford is essential listening for anyone who gives a damn about music.
---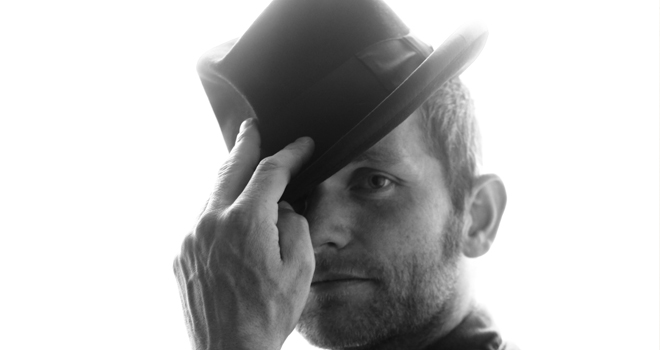 Ford's songs combine Americana, English melodicism and a touch of rock 'n' roll, tied together with finely-crafted lyrics. His emotive stories of social commentary, politics and love in a world going to hell are powerful, engaging and hark back to an era of classic songwriting. Think Tom Waits, Neil Young and Randy Newman. From raw-throated passion to delicate piano balladry, Ford's music is intelligent, witty and authoritative.
Hailing from the South Coast of England, Ford has been lauded by press and public alike throughout his decade-long solo career. His debut album, I Sincerely Apologise For All The Trouble I've Caused, was included in both The Times and Word Magazine's top ten albums of the year and his latest record, Charge, was described by press as his "best album to date. " His records have achieved number one slots on iTunes and in February 2014 he was awarded the prize for 'Song of the Year' at France's premier music awards ceremony, Les Victoires de la Musique (essentially the French Grammys). The song, 20 Ans, was a hit in France for bestselling French artist Johnny Hallyday. The original English version of the song was created and released by Ford under the title I'm Alright Now.
A multi-instrumentalist and master of the loop pedal, Ford's mesmerising live performances regularly sell-out venues on both sides of the Atlantic. As well as playing headline shows to his devoted and loyal fan base, he has toured with and supported artists such as Elvis Costello, Ray LaMontagne, Aimee Mann, Richard Ashcroft, Suzanne Vega, Ingrid Michaelson, Newton Faulkner and Simone Felice.
Despite countless plaudits, the songwriter flies below the radar for many, a subject he has documented in a book entitled, I Choose This – How To Nearly Make It In The Music Industry. Yet Ford's exquisite songwriting and powerful live performances ensure he remains one of the UK's most important singer/songwriters in the eyes of critics and genuine music lovers.
FRIDAY 22 MAY
THEKLA BRISTOL
The Grove, Bristol BS1 4RB
Doors 7:00pm
Ages 14+
Advance tickets available from:
www.alt-tickets.co.uk
www.gigantic.com
Bristol Ticket Shop
0844 871 881
Comments