The Thekla Archives: 2015
Marika Hackman, thekla presents Marika Hackman: 14+ Event
Thursday 9th April 2015
Supported by:

Sophie Jamieson + Fenne Lily
MARIKA HACKMAN
www.marikahackman.com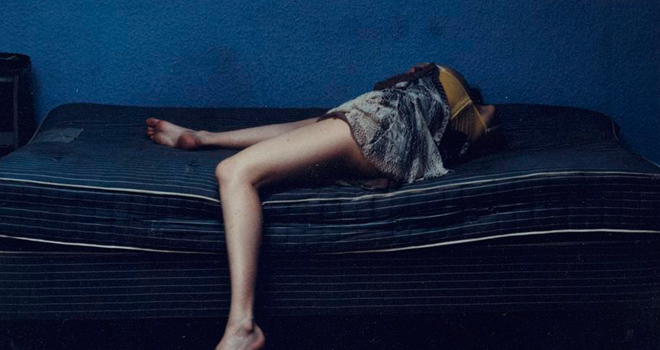 Marika Hackman's new single 'Animal Fear' will be released through Dirty Hit on 16th February 2015, the same day as her debut album, We Slept At Last.
From the tangled folk roots of That Iron Taste through to the swarming psychedelia of Sugar Blind and Deaf Heat, there's a distinct sense of adventure to Marika's songwriting. Over this trilogy of hugely revered EPs her extraordinary songs have continued to develop and evolve, whilst still retaining the same beauty and invention that make her vision truly unique.
It comes as a surprise to learn that not one of the 13 original songs on those three EPs has made it onto Marika's debut album, We Slept At Last, a decision that speaks of cussed self-confidence and a desire to keep moving and evade glib definition.
We Slept At Last is an assured and endlessly intriguing debut album that rewards every repeated listen with new riches. Produced by long-term collaborator Charlie Andrew (Alt-J), each song uncovers an artist undaunted to challenge traditional conventions to create something that's at once classic and contemporary.
Support from:

SOPHIE JAMIESON
www.facebook.com/sophiejamiesonmusic
FENNE LILY
www.facebook.com/pages/Fenne-Lily
THURSDAY 09 APRIL
THEKLA BRISTOL
The Grove, Bristol BS1 4RB
Doors 7:00pm
Ages 14+
Advance tickets available from:
www.alt-tickets.co.uk
www.gigantic.com
Bristol Ticket Shop
0844 871 881
Comments