The Thekla Archives: 2014
Rebel Bingo, Rebel Bingo returns to Thekla
Friday 28th November 2014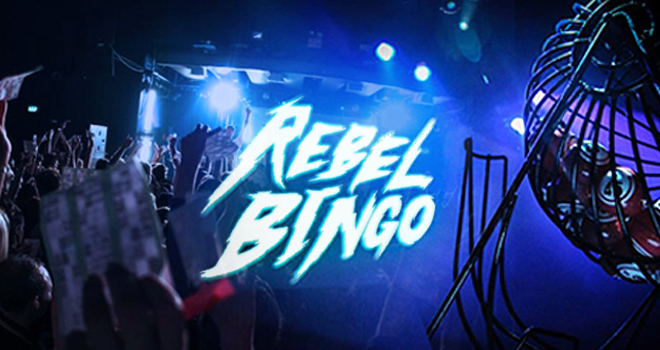 This is not bingo. It's Rebel Bingo. It's a game of passion and skill. It's loud and emotional.
Tickets are £2, £4, £6 & £8. There is no difference in the tickets other than the price, the earlier you buy them the cheaper they are.
Get Tickets Here: www.rebelbingo.com
Join the facebook event here: https://www.facebook.com/events/862081340478340/
"We used to throw parties in an old church hall in London. One night we found a bingo kit stored down in the
basement. We started messing around with it and accidentally invented a new, mutant form of bingo. We knew it was wrong, but it felt good. We called it Rebel Bingo.
From that fateful night Rebel Bingo took on a life of its own. Each week more and more people started coming to the church hall to play with us. Soon we got too big and started growing into other venues, then other cities, then other countries. We went to America, Spain, Portugal and Brazil. Wherever people asked us to go, we went.
The traditional bingo community have heard about our shows - about the noise - the screams - the emotion - and they're not happy. They think we are desecrating their game. They write us mean letters. They want us to stop. But we're not hurting anyone. We're just doing what we love to do.
It's not just a game anymore. It's out of our hands. It's out of control"
"One brilliant night that combines the pleasures of clubbing with a game of bingo-turned-stage show" - Time Out
"The gathering has become an underground legend" Sunday Times Magazine
"Dangerously addictive" - The Guardian
Comments