The Thekla Archives: 2015
People On Vacation, Thekla presents People On Vacation: 14+ event
Tuesday 3rd March 2015
Supported by:

Lacey + Danny Gruff
PEOPLE ON VACATION
www.wearepeopleonvacation.com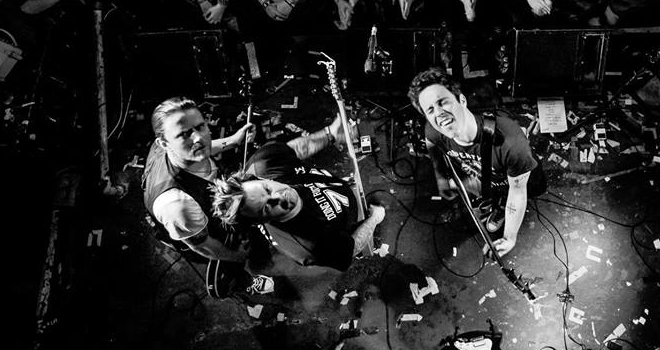 People on Vacation is an unlikely musical endeavor, to say the least. The Dallas-based, dare we say "super-duo", was as accidental as Silly Putty, Vaseline, or the whole "chocolate in my peanut butter" thing, if you ask the members.
Let's back up.
What happens when you mix Jaret Reddick (lead singer and songwriter of the fun-lovin', beer-soaked, and oh-so-Grammy-nominated band Bowling for Soup), Ryan Hamilton (singer and songwriter of the sad, somber indie rock group Smile Smile), and free reign over a studio with nothing but a drum machine, a keyboard and a few guitars?
Well, obviously, you get People on Vacation.
Support from:
LACEY
www.facebook.com/Laceyofficialuk
DANNY GRUFF
www.facebook.com/DannyGruff
TUESDAY 03 MARCH
THEKLA BRISTOL
The Grove, Bristol BS1 4RB
Doors 7:00pm
Ages 14+
Advance tickets available from:
www.alt-tickets.co.uk
www.gigantic.com
Bristol Ticket Shop
0844 871 881
Comments