The Thekla Archives: 2014
The Shires, Thekla presents The Shires & Ward Thomas: 18+ event
Friday 7th November 2014
Supported by:

Ward Thomas
THE SHIRES
www.theshiresmusic.com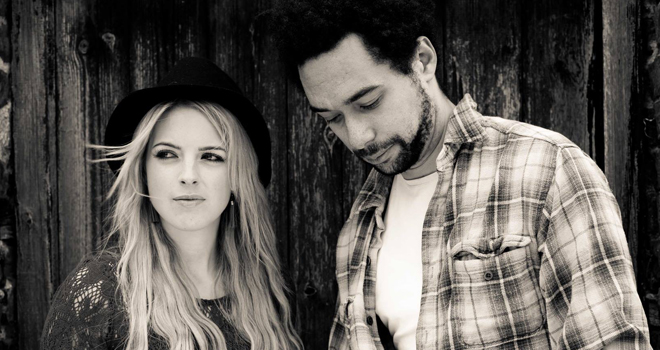 The Shires, who formed in 2013, are a UK country pop duo composed of singer-songwriters Ben Earle and Crissie Rhodes. They hail from Hertfordshire and Bedfordshire. Ben sings vocals and plays guitar and Bedford native Crissie Rhodes shares lead vocals. The duo fittingly took the band name in order to maintain an English identity and take a small part of England back to America. "Shire" is the original term for what is usually known now as a English county. After playing hardly half a dozen shows together The Shires caught the attention of Decca Records who signed them in the UK and they secured a contract with American based record label Universal Music Group Nashville thus becoming the first ever UK country act to be signed to a major Nashville label.
WARD THOMAS
www.facebook.com/Ward.Thomas4
From Hampshire, England. We are Ward-Thomas. We grew up on a livestock farm and we write and sing about family, friends and our continuing string of wild adventures. The journey isn't always perfect or easy, especially as twins, but life's questions are as important as cheerful moments so we use honesty, love and laughter to share our Country Music stories. We hope you'll let us be a part of yours.
FRIDAY 07 NOVEMBER
THEKLA BRISTOL
The Grove, Bristol BS1 4RB
Doors 7:00pm
Ages 18+
Advance tickets available from:
www.alt-tickets.co.uk
www.gigantic.com
Bristol Ticket Shop
0844 871 881
Comments