The Thekla Archives: 2014
Tesseract + Animals As Leaders, Thekla presents Tesseract & Animals As Leaders Join Headline Tour: 14+ event
TESSERACT
www.facebook.com/tesseractband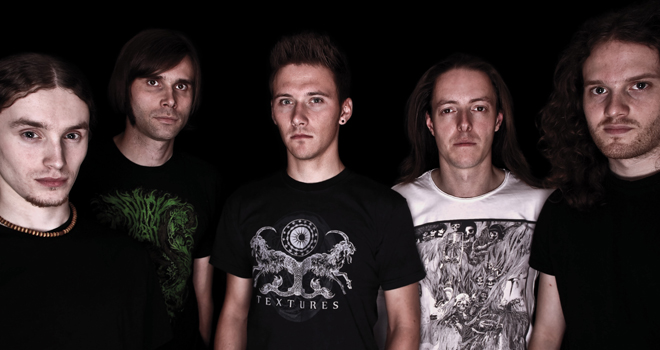 TesseracT are excited to welcome Ashe O'Hara into the group as their new vocalist. Ashe's power, emotion, and diversity will help to continue the distinctive yet ever evolving TESSERACT sound. Comments Ashe: "I have always been an admirer of their work so it's pretty awesome to be passed such a challenging flame. I am very aware of the anticipation and I am certainly feeling the weight of it; but I am equally excited for what shall be an amazing and shithot experience!
TesseracT adds, "We realize that the vocalist search seemed like it took a long time, but we wanted to make sure that we found someone who was a perfect fit both on stage and in the studio and Ashe is just that. We very much appreciate the patience and support our fans have shown us and look forward to the next TESSERACT chapter. 'Nocturne', is one of the most uplifting and exciting pieces of music we have created. It faithfully continues down the same vein of groovy"
ANIMALS AS LEADERS
www.facebook.com/animalsasleaders
Animals as Leaders is a Washington, D.C. based instrumental progressive metal project formed by guitarist Tosin Abasi in 2007. Their self-titled debut album was released in April 2009 by Prosthetic Records.
Animals as Leaders was formed "out of the ashes" of guitarist Tosin Abasi's previous band, Reflux. The heavy metal record label Prosthetic Records saw Abasi's guitar work and asked him to create a solo album for them. Abasi initially declined, feeling such an endeavor would be "egotistical and unnecessary". When Reflux disbanded, Abasi decided to take the label's offer. The name Animals as Leaders was inspired by Daniel Quinn's 1992 novel Ishmael, which addresses anthropocentrism. Abasi coined the name as a reminder "that we're all essentially animals".
Support from:

NAVENE K
www.facebook.com/navenek
SUNDAY 09 NOVEMBER
THEKLA BRISTOL
The Grove, Bristol BS1 4RB
Doors 6:30pm
Ages 14+
Advance tickets available from:
www.alt-tickets.co.uk
www.gigantic.com
Bristol Ticket Shop
0844 871 881
Comments