The Thekla Archives: 2014
Avi Buffalo, Thekla presents Avi Buffalo: 14+ Event
Wednesday 8th October 2014
Supported by:

Happyness
AVI BUFFALO
www.facebook.com/avibuffalomusic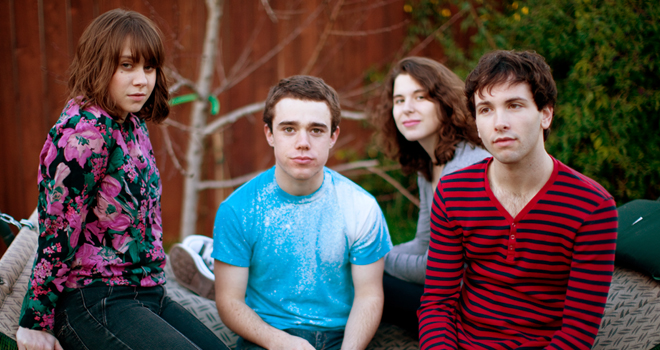 Avi Buffalo is a band from Long Beach, California, headed by songwriter/guitarist Avigdor Zahner-Isenberg. The band signed to Sub Pop Records in late 2009 and released their self-titled debut on April 27th, 2010.
Avi began writing and recording songs at home on his computer during his 10th grade year in high school, and debuted a full electric band at the beginning of his junior year. The group played a number of local shows in Long Beach before being asked to play in Los Angeles. A year later Avi began recording songs with Aaron Embry, and these recordings began to form parts of the band's first record.
in 2011 Avi recorded two songs at home in Long Beach and released another single on Sub Pop titled "How Come/Good I'm Wishing", the band toured in the summer and then came home to write and record towards a second album.
Avi Buffalo's music is a mash-up of many genres, with heavy guitar influence and lyrical ambiguity.
Support from:

HAPPYNESS
www.facebook.com/Happynessmusic
WEDNESDAY 08 OCTOBER
THEKLA BRISTOL
The Grove, Bristol BS1 4RB
Doors 7:00pm
Ages 14+
Advance tickets available from:
www.alt-tickets.co.uk
www.gigantic.com
Bristol Ticket Shop
0844 871 881
Comments