The Thekla Archives: 2014
Blair Dunlop, Thekla Top Deck presents Blair Dunlop: 14+ event
Sunday 25th May 2014
Supported by:

Tom Mitchell / Light Falls Forward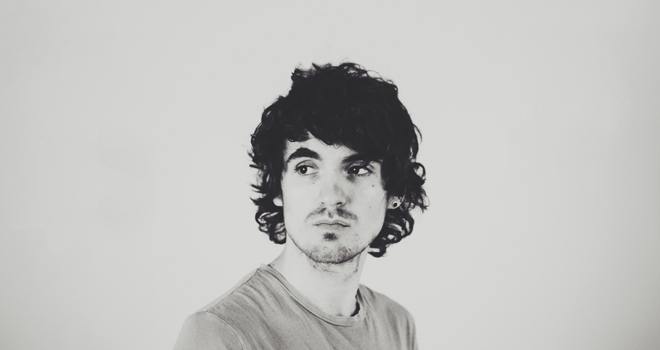 BLAIR DUNLOP
www.blairdunlop.com
Blair began playing guitar at the age of six and grew up around the music of The Albion Band "I remember going to a lot of Albion Band gigs and falling in love with the music, Ken Nicol's guitar playing has stayed with me in particular and inspired me to learn and play music I really connected with."
The son of Albion, Fiarport and Steeleye founder Ashley Hutchings, Blair began his career in entertainment in the film industry, in Tim Burton's production of 'Charlie and the Chocolate Factory', playing the part of young Willy Wonka (Johnny Depp).
After leaving school he then decided to follow a career in music with his first EP being released in the summer of 2010 and the follow up Bags Outside the Door - EP a year later. Blair has just completed a short tour of Italy and performed at the Southbank Centre at the 'In Search of Nic Jones' tribute concert. He has supported acts such as Fairport Convention, Cara Dillon and Georgie Fame and is a finalist of the 2012 Radio 2 Young Folk Award.
Support from:
TOM MITCHELL
www.facebook.com/tommitchmusic
LIGHT FALLS FORWARD
www.facebook.com/lightfallsforward
Light Falls Forward are an acoustic folk act, formed by Charlie Evans and Naomi Paget. Since releasing their debut EP, Songs and Shadows, in 2012 they have since taken their music far and wide with two European tours last years and several UK gigs from small folk venues to a 10,000 strong crowd at a family festival in Essex. Their new and third EP, Sleeptalking, encapsulates how much they and their music have grown over the past year with a fuller, more cinematic soundscape and reflective feel. Strings play a prominent part and their storytelling lyrics have a more powerful drive than previous EPs, from the anger of Green Eyed and defiance of What If, to the affirmation on Only When We Sleep... all coming to a beautiful close with the closing lullaby track, Silent Conversations.
Their music is intimate yet powerful, haunting yet uplifting, described by Tom Robinson on BBC6 radio as an "emotional cannonball". They combine elements of Sharon van Etten, Laura Veirs, Feist and Daughter to create a sound that is organic and unique. For Folks Sake said "stunning guitar picking, some surprising harmonies and... quirky piano syncopation, which just shows how good these guys can be."
SUNDAY 25 MAY
THEKLA TOP DECK BRISTOL
The Grove, Bristol BS1 4RB
Doors 7:00pm
Ages 14+
Advance tickets available from:
www.alt-tickets.co.uk
www.gigantic.com
Bristol Ticket Shop
0844 871 8819
Comments