The Thekla Archives: 2014
Heather Peace, Thekla presents Heather Peace: 14+ event
Saturday 1st November 2014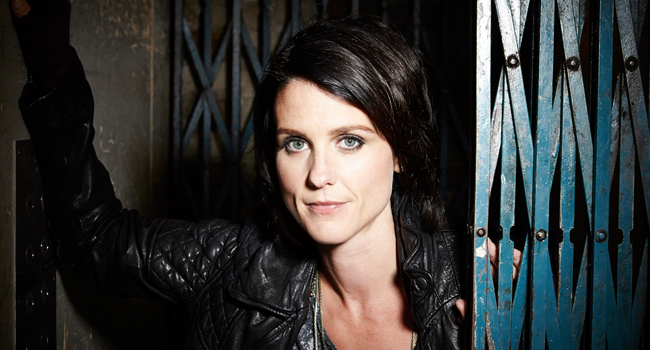 HEATHER PEACE
www.heatherpeace.com
The tour will be in support of Heather's second album, The Thin Line, which will be released in June – date TBC. Produced by James Lewis (Katrina Train/ Amy MacDonald/ Arctic Monkeys), the album puts Heather's rich vocals in the spotlight over hook-filled piano melodies, euphoric drum beats and soaring strings drenched in 60's soul.
Heather recently announced that she was quitting her role in Waterloo Road as popular teacher Nikki Boston to concentrate on finishing the album and touring. Her last episode will air on March 12.
She said: "I've been two-jobs-Peace for almost 20 years and it felt like time to put my music first. I'm really proud of this album, it's exactly how I wanted it to sound – it sounds really live and summery, it's got lots of doo wops, it's got a bit of sing-along balladry and it even has a big gay anthem. I cannot wait to perform it live so hopefully you'll all come and listen because that would obviously be the most fun way to do it."
Heather's debut album, Fairytales, reached number seven in the Independent UK charts in 2012. She's performed four sell out UK tours and has just returned from her second sell out tour of Australia, where she also hosted the Sydney Mardi Gras live coverage for TV Channel SBS2.
SATURDAY 01 NOVEMBER
THEKLA BRISTOL
The Grove, Bristol BS1 4RB
Doors 7:00pm
Ages 14+
Advance tickets available from:
www.alt-tickets.co.uk
www.gigantic.com
Bristol Ticket Shop
0844 871 8819
Comments