The Thekla Archives: 2014
Amund Maarud, Thekla Top Deck Amund Maarud: 14+ EVENT
Friday 21st March 2014
Supported by:

Surgeons / Bite The Buffalo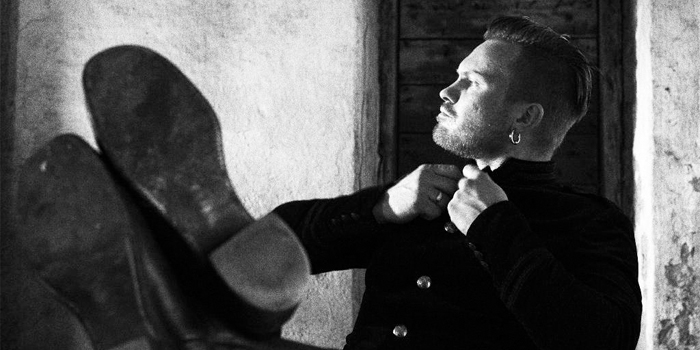 AMUND MAARUD
www.amundmaarud.no
With the album "Electric" Amund Maarud (30) is kind of back where he started deeply into the blues tradition. The album marks Amund´s 20 years as a blues musician with release as early as the age of 10! However for those who think this is a regular blues release, do think again. There are a variety of styles on this album, and people in guitar rock tradition will probably note this as a rock release.
Amund Maarud first started in the band Maarudkara at the age of 6 with his brother Henrik on drums and his father on bass. They came second on the yearly talent competition on NRK in 1997 and released the first album "First Blues" the year after. Later he had his youth playing in the houseband at the Oslo´s legendary blues club Muddy Waters.
"Some choices you just make without considering options. When I was 10 I just decided to become a bluesguitarist fulltime. It didn´ seem any more strange to me than the wish to become a fireman" says Amund Maarud
In the year 2000 he started Amund Maarud Band, still with his brother Henrik on drums and with straight blues on the repertoire. The band was nominated for a Norwegian Grammy at Spellemannprisen 2003 for the debut album "Ripped, Stripped & Southern Fried", and received good acclaim for the follow up album "Commotion".
The band was one of the most sought after on the Norwegian live blues scene, but the "young hope" of blues wanted to experiment more with rock musicand in 2006 they started The Grand.
They started their own record company and released both an EP and album in 2007. They were nominated to the Alarm‐award for best live band the same year.
The Grand held a number of concerts both in Norway and abroad and was noted at festivals such as Øya festival, Roskilde, Eurosonic and even "Rockpalast" on German TV.
Support from:
SURGEONS
www.facebook.com/surgeons
BITE THE BUFFALO
www.facebook.com/bitethebuffalo
FRIDAY 21 MARCH
THEKLA TOP DECK, BRISTOL
The Grove, Bristol BS1 4RB
Doors 6:30pm
Ages 14+
Advance tickets available from:
www.alt-tickets.co.uk
www.gigantic.com
Bristol Ticket Shop
0844 871 8819
Comments