The Thekla Archives: 2014
God Damn, Thekla Top Deck presents God Damn: 14+ EVENT
Thursday 30th January 2014
Supported by:

Gag Reflex / Nasty Little Lonely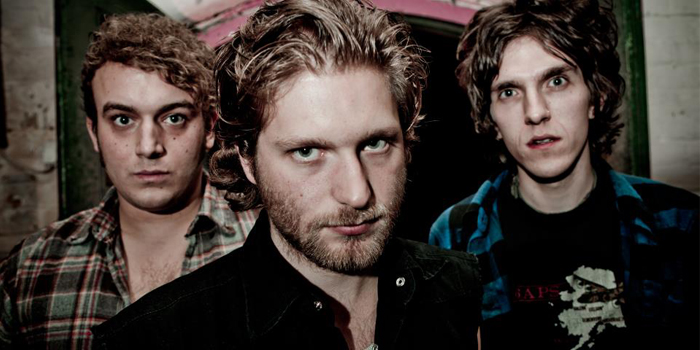 GOD DAMN
www.facebook.com/goddamntheband
A three piece Blues / Grunge band from The Midlands who take their influences from bands such as The Melvins, The Mars Volta and The Jesus Lizard amongst others.
Drawing from their mother land heritage, God Damn flirt with elements of early heavy metal whilst incorperating other key influences from hardcore through to blues, grunge and elements of prog.
So far in their career they have shared the stage with underground legends such as The James Cleaver Quintet, Kong, The Chapman Family, Fever Fever, Blacklisters, Wet Nuns, Tall Ships, Liars, Talons and Gay For Johnny Depp.
"A heavy brand of hardcore-infused blues rock that hits like a Mike Tyson right hook. The trio unite blues, punk and metal like a mixture of Pulled Apart By Horses and Kyuss." - Born Music Online
"A testifying blues grunge prog rock pop metal thrashup...and if that sounds like a pretty awesome combination, you'd be right. It is." - Brum Notes
Support from:
GAG REFLEX
www.facebook.com/gagreflexmusic
NASTY LITTLE LONELY
www.facebook.com/nastylittlelonely
THURSDAY 30 JANUARY
THEKLA TOP DECK, BRISTOL
The Grove, Bristol BS1 4RB
Doors 6:30pm
Ages 14+
Advance tickets available from:
www.alt-tickets.co.uk
www.gigantic.com
Bristol Ticket Shop
0844 871 8819
Comments