The Thekla Archives: 2014
Jack Savoretti, Thekla presents Jack Savoretti: 18+ EVENT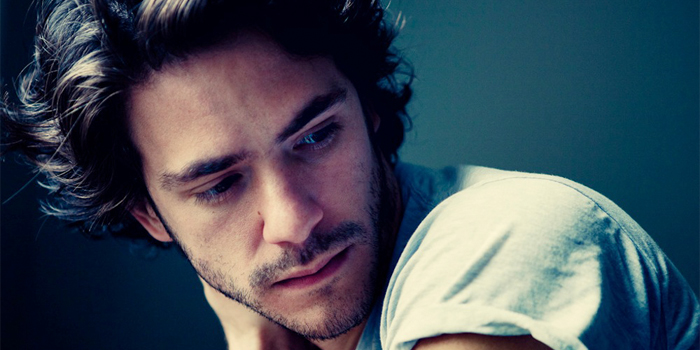 JACK SAVORETTI
www.jacksavoretti.com
Whether touring with his band across the UK and Europe, supporting artists the likes of Jake Bugg,
releasing new material or writing for others, Jack Savoretti's output is relentless… This has kept the
singer songwriter very busy and has also seen him begin to receive the recognition he deserves. For the
past couple of years, he has been No. 1 in some chart somewhere. In 2012, 'Soldiers Eyes' a track off
his first album 'Between The Minds' rocketed to number 1 on the US Amazon download chart after
featuring on US TV show Sons Of Anarchy and then in 2013 his most recent album "Before The Storm"
went to No. 1 on the Indie Album charts after he performed live on BBC Breakfast. A few personal
accomplishments have also made the last few years a little more special for Jack, like playing at the
Royal Albert Hall for the first time and receiving the approval from one of his childhood heroes, Italian
music legend Francesco Guccini.
Performing Top 10 indie singles "Knock Knock" and "Not Worthy," he has continued to sell out his own
UK tours and appear at festivals including Glastonbury, Hard Rock Calling, T In The Park. No matter how
busy his schedule becomes though, he keeps putting out great music. One of his songs "Hate & Love"
was performed as a duet with Sienna Miller for US TV show Vampire Diaries not to mention the songs he
has written for other artists. He even made it to Abbey Road studios to cameo alongside Johnny Depp,
Kate Moss and Sean Penn in Paul McCartney's new music video "Queenie Eye." Continuing in this
fashion, on January 27th he will release a brand new EP called "Sweet Hurt." The EP features 4 tracks,
two of which were written with and produced by Samuel Dixon (Adele, Sia) including the single also titled
"Sweet Hurt." The other two were written and recorded with Matty Benbrook (Paolo Nutini, Dido). These
recordings have a more contemporary approach on production and also show signs of something a little
different from Jack.
Having just finished touring the UK with Gabrielle Aplin there is still no sign of a break however, and early
next year Jack will be touring plenty more… If you want to see him play live, watch out for tickets as this
November's UK Tour sold out in only a few hours.
THURSDAY 3 APRIL
THEKLA BRISTOL
The Grove, Bristol BS1 4RB
Doors 7:00pm
Ages 18+
Advance tickets available from:
www.alt-tickets.co.uk
www.gigantic.com
Bristol Ticket Shop
0844 871 8819
Comments