The Thekla Archives: 2013
The Temperance Movement, Thekla presents The Temperance Movement: 18+ EVENT
Tuesday 24th September 2013
Supported by:

The Graveltones / Samuel Taylor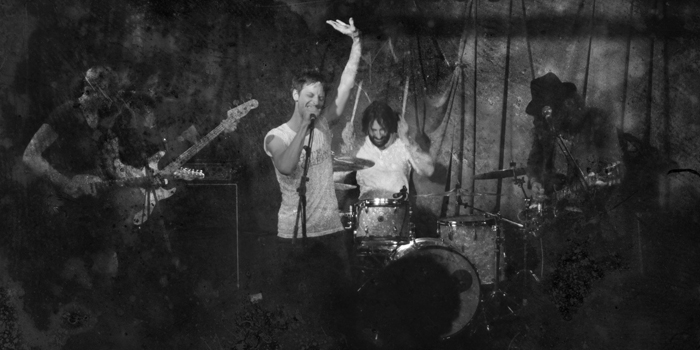 THE TEMPERANCE MOVEMENT
www.thetemperancemovement.com
The Temperance Movement is a rich, deep blend of crafted harmonies, laconic rock n roll swagger and earthy, folk tinged, very British influences. Formed with the simplest of intentions, determined to play the kind of the music that displayed honesty and integrity, the band centred around the vulnerable grit of Glaswegian vocalist Phil Campbell and the organic interplay of guitarists Paul Sayer and Luke Potashnick. The Temperance Movement sound takes in smooth introspection ('Pride'), rock n roll strut ('Only Friend') and lovelorn defiance ('Lovers and Fighters'). The band's debut, self titled album, is an authentic collection of songs that possesses a warm, homely sound that does away with studio trickery and instead embraces a lively, upfront atmosphere that gives songs like 'Take It Back' an everyman feel. Instruments and voices have room to breathe and leave space for you to take the music for what it is - honest, soulful and believable. Preferring the understated detail in favour of the overblown cliche, the rhythm section of bassist Nick Fyffe and drummer Damon Wilson underpin the tension in up tempo rabble rousers like 'Midnight Black' and country style sing-a-long 'Know for Sure'. Armed with only a five track EP titled 'Pride' (released in 2012), The Temperance Movement immediately found a receptive audience among lovers of sincere, straightforward openness. Word of the band's unpretentious live shows spread quickly and led to their first official UK tour selling out.
A fifteen date tour of Sweden produced a similar result, with fans responding to the inclusive nature of the band's approach to live performances, inviting an atmosphere of togetherness instead of pomposity and egotism. When Campbell opens his heart on 'Chinese Lanterns' and 'Smouldering' a
new depth to the band reveals itself, where pure spirit triumphs over every knock back and sucker punch. The multipart bittersweet harmonies on 'Pride' and the laid back sunny day optimism of 'Be Lucky' offer a simplicity that is the key to The Temperance Movement's appeal - a British blues explosion not trying too hard be anything other than what they are - honest rock n roll with a pastoral, natural, feel good approach.
Support from:
THE GRAVELTONES
www.thegraveltones.com
SAMUEL TAYLOR
www.samuel-taylor.co.uk
TUESDAY 24 SEPTEMBER
THEKLA BRISTOL
The Grove, Bristol BS1 4RB
Doors 6:00pm
Ages 18+
Advance tickets available from:
www.alt-tickets.co.uk
www.gigantic.com
Bristol Ticket Shop
0844 871 8819
Comments