The Thekla Archives: 2013
Oliver Wilde, Thekla presents Oliver Wilde: 18+ EVENT
Wednesday 30th October 2013
Supported by:

Something Anorak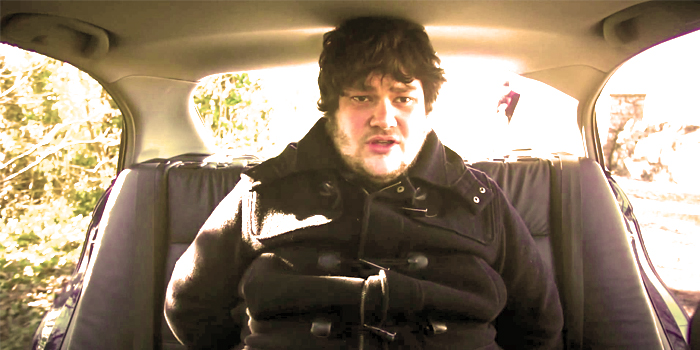 OLIVER WILDE
www.oliver-wilde.com
"They get it when I put the deer mask on". This is a typical line from a conversation with songwriter and off kilter recording artist from Bristol, Oliver Wilde. Referring to a recording session with a friend's band, he's had them standing in running baths and slammed doors at them in the dark to eek out the perfect performance. It makes you wonder what he does when he's recording himself. Whatever it is, his melancholic, introspective, delicate and unconventional disposition has resulted in a recording constructed from blind honesty and humility in the shape of a stunning home-grown debut album 'A Brief Introduction to Unnatural Lightyears' out later this year.
Brought up in the Wiltshire valleys and inspired by his great troubled heroes such as Nick Drake, Elliott Smith, R. Stevie Moore, Mark Linkous and Daniel Johnston, it lead to an appreciation for reclusive melodies, experimental chording and intimate poetry whilst holding tight to some of the more traditional writing aesthetics.
Initially arming himself with just one microphone, a guitar and a combination of internal conflicts, Oliver Wilde's sound is stacked up with whispering guitar riffs, fragile vocal layers, slurring lap-steels, 8-bit tape loops, sanguine strings and DIY drum samples, leading to a lo-fi commotion of emotional outbursts and swirling sonic turbulence, washed down with moments of hushed delicacy that evoke the ghosts of his never-met mentors.
Describing his own serene musical style, Oliver Wilde scratches his temple and delves deep. "Downer pop? Tinsel rock maybe? Lo-fi glitchtronica?".
Before we can probe further, he's distracted by a commotion from the bathroom.
"You'll have to excuse me, I think the bath is still running.."
Support from:
SOMETHING ANORAK
www.somethinganorak.bandcamp.com
WEDNESDAY 30 OCTOBER
THEKLA TOP DECK, BRISTOL
The Grove, Bristol BS1 4RB
Doors 7:30pm
Ages 18+
Advance tickets available from:
www.alt-tickets.co.uk
www.gigantic.com
Bristol Ticket Shop
0844 871 8819
Comments