The Thekla Archives: 2013
Marmozets, Thekla presents Marmozets: 14+ EVENT
Saturday 21st September 2013
Supported by:

Stillbust / Everyday Sidekicks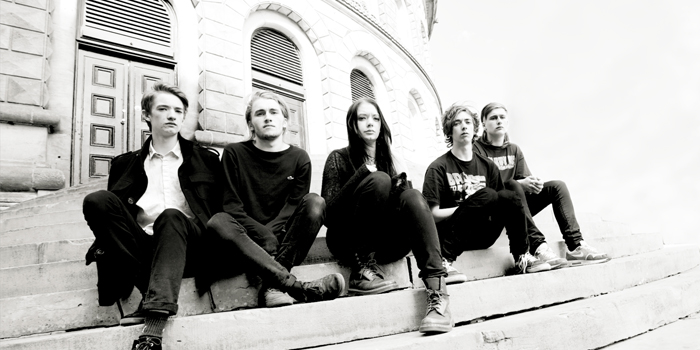 MARMOZETS
www.marmozets.co.uk
Marmozets, averaging a jealousy inducing seventeen years old, sound somewhere in between Be Your Own Pet, Blakfish and the Fall of Troy, and have sprung an EP/Mini Album that is, well, nothing short of brilliant. There's a fantastic mix of the melodic and the heavy across the record, but not in the formulaic 'singy verse/shouty chorus' way. It's more that there's genuine attention to detail into things like dynamics and structure, which is all the more impressive considering the volume of bands a decade their senior that can barely manage it.
Kerrang! Magazine 4/5 - "The most exciting young band in Britain. A breathless, bold and brilliant effort from a band with a seemingly bottomless reserve of ideas"
Rock Sound 9/10 - "One of the most exciting new sounds to come out of the UK"
Front Magazine 5/5 - "Standing head and shoulders at the top of the math-core game"
support from:
STILLBUST
www.facebook.com/stillbust
EVERYDAY SIDEKICKS
www.facebook.com/everydaysidekicks
SATURDAY 21 SEPTEMBER
THEKLA TOP DECK, BRISTOL
The Grove, Bristol BS1 4RB
Doors 6:30pm
14+
Advance tickets available from:
www.alt-tickets.co.uk
www.gigantic.com
Bristol Ticket Shop
0844 871 8819
Comments