The Thekla Archives: 2013
Frank Hamilton, Thekla presents Frank Hamilton: 14+ EVENT
Saturday 5th October 2013
Supported by:

George Barnett / Orla Gartland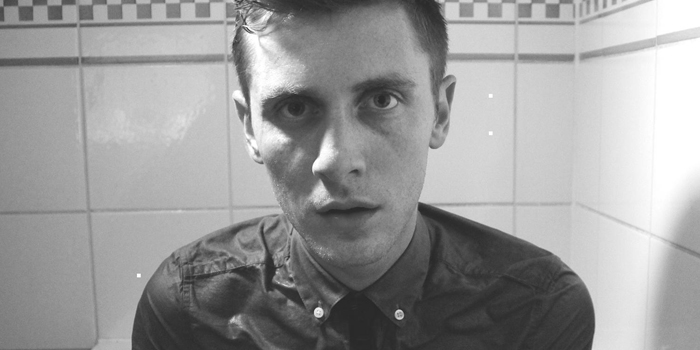 FRANK HAMILTON
www.facebook.com/frankhamiltonuk
Frank Hamilton - A Brief History:
- Born in Huntingdon, Cambridgeshire.
- Given a cat for 8th birthday (Jemima).
- Ranked 8th in England at Table Tennis (U12).
- Bought a guitar and left for Uni to study music.
2007/8:
- Graduated and released first ever single (Two Kids). Edith Bowman played it.
- Released a few more singles (love from Huw Stephens, Steve Lamacq, XFM, etc etc).
- Released 'You, Your Cat & Me' EP (cost £800 and sold over 12,000 copies to date).
- Labelled 'the Mike Skinner of folk' by Music Week and a 'cult hero' by the BBC.
2009:
- Spotted playing in Camden by Chris Evans. Got drunk and left guitar in Chris' Bentley.
- 'Christmas in London' the first song since 1978 to be played twice in a row on BBC Drivetime.
- Invited to play O2 Arena alongside Stereophonics, Scouting for Girls & The Proclaimers.
2010/11:
- Sushi on the 7th floor. The world of major labels. Strung along for 7 months. Hated life.
- Took up golf.
- Made a DIY record ('Words and Nothing More' EP). Finished on December 2nd.
- Released on December 6th. Went to number 3 in the iTunes S/S chart.
2012:
- 2nd Jan. Decided to write, record and release one song a week for the whole of 2012...
Support from:
GEORGE BARNETT
www.georgebarnett.co.uk
ORLA GARTLAND
www.facebook.com/OrlaGartland
SATURDAY 5 OCTOBER
THEKLA BRISTOL
The Grove, Bristol BS1 4RB
Doors 6:30pm
14+
Tickets £7.00 advance
www.alt-tickets.co.uk
Bristol Ticket Shop
& all other good ticket outlets
Comments