The Thekla Archives: 2013
Yes Sir Boss / Will And The People, Thekla presents Yes Sir Boss / Will And The People: 14+ EVENT
Saturday 14th September 2013
YES SIR BOSS
www.yessirboss.com
Stoned Records' first signing YES SIR BOSS have cultivated a truly original, distinct and indefinable sound that has elements of everything from a brooding Balkan blues band to a horn injected indie rock outfit. The ecstatic meeting of these diverse sounds makes YSB's funky, rootsy, uplifting tunes beguilingly unique. Their heavy blend of horn led hooks, offbeat rhythms and epic riffs provide the perfect backing for the memorable and catchy lyrics brought to life by the seductively expressive and husky vocals of front man Matt Sellors.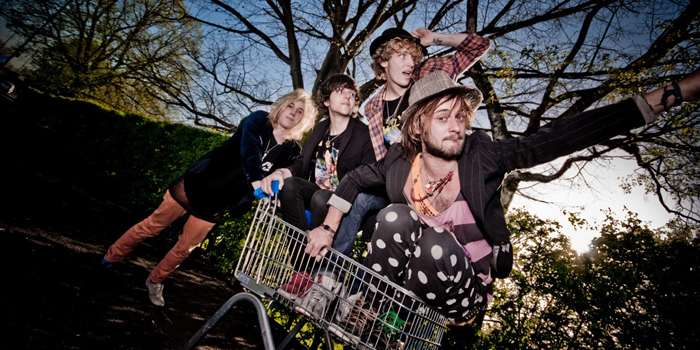 WILL AND THE PEOPLE
www.willandthepeople.com
Will and The People are a collective of people who have decided that playing and making music together is the right thing to do... They are perfect for main stages at festivals, living rooms, sweaty packed pubs and clubs at 3am, in tents, fast cars, slow cars, and on boats... and in the sun with a bloody mary.. They all write songs and then play reggae, pop, grunge, ska, and house 4 to the floor... and mix them all together.. Its fun.. it is honest, very catchy, and rather interesting when they really get going... they tend not to have a setlist, and get bored playing the same songs so every show is different..
SATURDAY 14 SEPTEMBER
THEKLA BRISTOL
The Grove, Bristol BS1 4RB
Doors 6:30pm
14+
Tickets £10.00 advance
www.alt-tickets.co.uk
Bristol Ticket Shop
& all other good ticket outlets
Comments