The Thekla Archives: 2013
Phosphorescent , Thekla presents Phosphorescent : 18+ EVENT
Sunday 10th November 2013
Supported by:

Caveman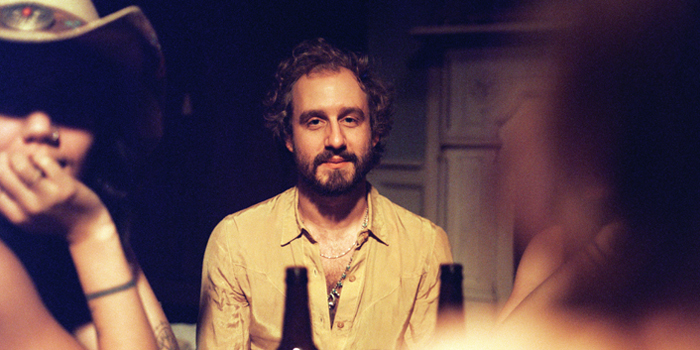 PHOSPHORESCENT
www.phosphorescentmusic.com
Phosphorescent is the solo project of American musician and songwriter Matthew Houck (born 1980 in Alabama). Houck began recording and performing under this nom de plume in 2001 in Athens, Georgia. He is currently based in Brooklyn, New York. Before recording under the name Phosphorescent, Houck traveled the world playing under the moniker Fillup Shack and, in 2000, self-released a limited pressing of the album "Hipolit". In 2001 Houck changed his recording name to Phosphorescent, and, in 2003, released the full-length album "A Hundred Times or More". Interestingly, in the liner notes of the album, Fillup Shack is credited with the drum recordings. The following year, he released the EP "The Weight of Flight". Phosphorescent rose to wider critical acclaim after releasing "Aw Come Aw Wry" in August 2005 and "Pride" in October 2007. The latter was named the 12th best album of 2007 by Stylus Magazine and received a 8.0 rating from indie website Pitchfork Media. In 2009, inspired by Willie Nelson's tribute album to Lefty Frizzell entitled "To Lefty From Willie", Houck crafted a tribute album to Nelson himself entitled "To Willie" which was released through Dead Oceans. Phosphorescent released "Here's to Taking It Easy" in 2010 and "Muchacho" in 2013.
Support from:
CAVEMAN
www.cavemantheband.com
The words "dreamy" and "cinematic" and "vibe" might be some of the most lazily overused descriptors in the music-writers lexicon, but it's hard to think of another contemporary band that so completely embraces those terms as both an adjective for what they do and as a goal for the art they are trying to make. "A lot people don't relate to the idea of cinematic music, something that sounds like a film soundtrack, but I love that notion," says Iwanusa. "I love music that conjures a mood, sets a tone, and inspires a certain kind of visual. I hope people can get that from this record: a sound that accompanies this big ship flying through the trees, this big, crazy light that just fills up the sky."
SUNDAY 10 NOVEMBER
THEKLA BRISTOL
The Grove, Bristol BS1 4RB
Doors 7.30pm
18+
Tickets £13.50 advance
www.alt-tickets.co.uk
Bristol Ticket Shop
& all other good ticket outlets
Comments