The Thekla Archives: 2013
Jon Allen, Thekla presents Jon Allen: 18+ EVENT
Friday 11th October 2013
Supported by:

Marc O'Reilly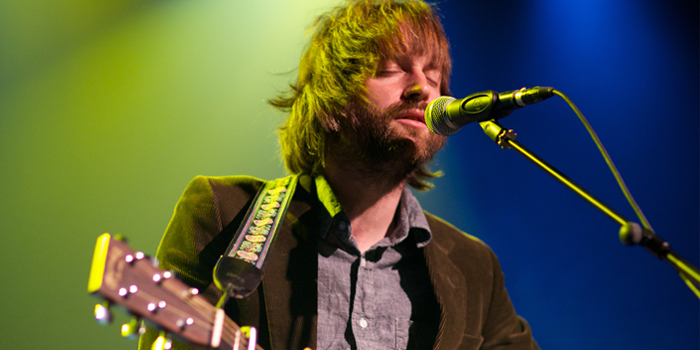 JON ALLEN
www.jonallensongs.co.uk
Jon Allen has been hailed as the new Dylan, the new Rod Stewart. Well he's not. He's the UK's best hope for a singer songwriter with the talent and experience to be those men for the future. Since the release of his 2009 debut, Dead Man's Suit, Jon has had Radio 2 playlisted hits with Going Home and In Your Light along with Down By The River and Joanna from 2011's Sweet Defeat. Jon has toured the world solo, stopping off to make waves at hand-picked festivals such as Holland's Huntenpop, Switzerland's Blue Balls and the UK's Cornbury. Jools Holland said, "When I heard this man's fantastic voice on the radio I had to zap it with my mobile to find out who it was."
Now he's back with a third album, the name and contents of which is eagerly anticipated (and totally secret!)
Jon is playing just seven UK dates with his full band in support of this release, rumoured to be timed for the end of summer, if it comes.
Support from:
MARC O'REILLY
www.marcoreillymusic.com
Marc's album ranges from US and UK inspired folk 'n' blues to African percussive rhythms. His roots may lie in Ireland and France, but Marc's sound rests somewhere between old American folk-blues and The Black Keys – Andy McKee and Tom Waits. Marc is gaining a reputation as a spellbinding live performer with his husky vocals complimented by scintillating guitar playing.
FRIDAY 11 OCTOBER
THEKLA BRISTOL
The Grove, Bristol BS1 4RB
Doors 7.00pm
Ages 18+
Tickets £11.00 advance
www.alt-tickets.co.uk
Bristol Ticket Shop
& all other good ticket outlets
Comments