The Thekla Archives: 2013
The Egg, Thekla presents The Egg: 18+ Event
Saturday 8th June 2013
Supported by:

BIM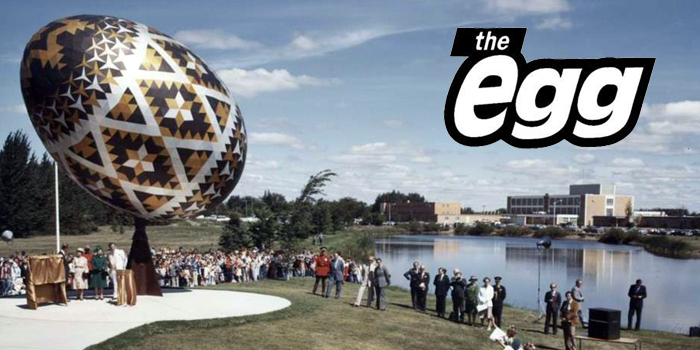 THE EGG
www.theegg.org.uk
The Egg are dance technicians - playing live massive electronic, rock, funk and house inspired dance music, with video triggers, samples and live and vocoder vocals. Their music is influenced by everything around them and inspired by artists such as Pink Floyd, Daft Punk, DFA Records, Hot Chip, Morgan Geist and the nu-gaze scene.
'Like New Order floating on a cloud.' – The Observer
The band are well known in the UK, and fit comfortably into the global EDM club scene and enjoyed a worldwide hit with the massive Electro House anthem 'Walking Away' remix by Tocadisco and the even bigger David Guetta bootleg 'Love Don't Let Me Go (Walking Away)' that followed. The track went to No 3 in the UK and No 1 in France, Spain and Australia.
They have played throughout the world in Europe, USA, Australia and Brazil. In the USA they have been embraced by the US Jam Band Scene populated by bands such as Phish, Disco Biscuits and !!!, comfortably playing alongside the scene's largest acts they impress audiences wherever they go.
Their new studio album 'Something to Do' is now released on their label Squarepeg Records. The 1st single was 'Catch' and features remixes from Psychemagik, The C-90's and Tom Laroye (Paris). Their 2nd single is 'In Your Pocket' released early May 2013 with remixes by Tongue and Groove and Bristol's White Bully. They have worked with or been remixed by: Tocadisco, Mylo, David Guetta, Rollo (Faithless), Fila Brazillia, Grand National, Dusty Kid, Ulrich Schnauss, Atomic Hooligan, Greg Hunter (The Orb) and then some....
The new album has been produced by Robin Twelftree (Tosca, Reverso 68), Benji Vaughan (producer of Forwards) & Bruno Ellingham (producer of New Order, Goldfrapp, Mertz.). The album has been mixed by James Reynolds (Tinie Tempah).
Plus special guests
SATURDAY 8 JUNE
THEKLA BRISTOL
The Grove, Bristol BS1 4RB
Doors 7.00pm
Ages 18+
Tickets £9.00 advance
Comments