The Thekla Archives: 2013
Ryan Keen, Thekla presents Ryan Keen "Room For Light" Tour: 14+ Event
Wednesday 24th April 2013
Supported by:

Sam Bradley & Joel Baker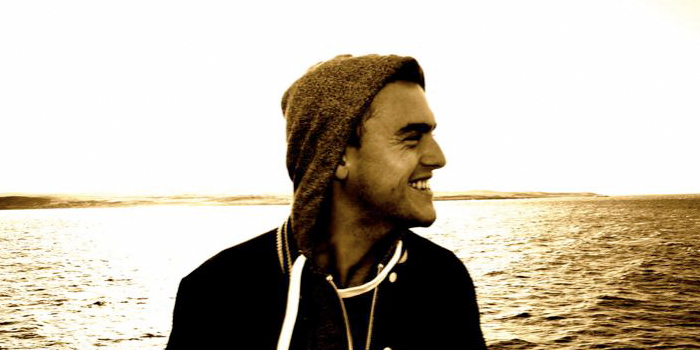 RYAN KEEN
Room For Light Tour
www.ryankeen.co.uk
Meet English born and bred singer songwriter Ryan Keen. Hailing from South Devon, he picked up his first guitar on his 8th birthday and has never looked back. Combining emotionally driven lyrics, warm vocals and his rhythmic percussive style of guitar playing he truly stands out from the crowd.
Over the past two years Ryan has toured extensively around the UK building up his fan base. He has found himself part of an exciting circle of young musicians all carving a name out for themselves. He has played and toured with Lucy Rose, Ben Howard, Delilah, Emily & The Woods, Newton Faulkner and has toured twice with his friend Ed Sheeran.
Plus special guests
SAM BRADLEY
www.sambradley.com
Sam Bradley has been performing since the age of 17 and explains that, "When it came to choosing a career it was easy, as music is the thing I understand the best." Heavily influence by country music due to his mother's love for it, Sam also brings elements of folk, rock, and soul to his songs.
A fan of simple songs without pretension (e.g. Otis Redding's 'Try a Little Tenderness'), Sam has been singled out by critics for his infectious, powerful voice and honest, heartfelt, at times humorous songwriting.
Sam has recorded two EPs, released two singles and has contributed as a writer on the soundtrack for the movie Twilight. Born in London, one of Sam's biggest desires has been to travel the world - music has made this possible, with his tours taking him to 49 U.S. States, Canada, Europe, the Caribbean, and South East Asia.
JOEL BAKER
www.joelbaker.bandcamp.com
Writer of songs. Parliamentary bag-carrier by day, Jimi Hendrix wanna-be by night. Born & raised in Notts.
WEDNESDAY 24 APRIL
THEKLA BRISTOL
The Grove, Bristol BS1 4RB
Doors 7.00pm
Ages 14+
Tickets £7.50 advance
Comments