The Thekla Archives: 2013
Finley Quaye, Thekla presents Finley Quaye: 18+ Event
Saturday 6th April 2013
Supported by:

Dub Mafia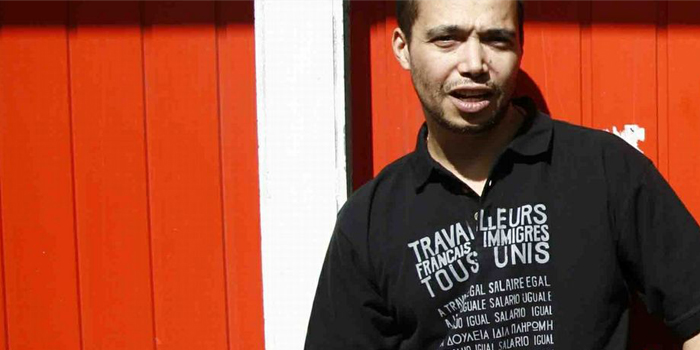 FINLEY QUAYE
I am a grandson of vaudeville pianist Caleb Quaye. Brother of noted guitarist, Caleb Quaye and afro-jazz musician Terri Quaye. I am related to Tricky and also to Femi Kuti. I left school with no qualifications. Before making records I took employment painting cars and even smoking fish in Leith, making futons and as a stage-rigger and scaffolder in Manchester. I worked on stages for Jean Michel Ja...rre at Maine Road, Manchester and Take That at GMEX. I did the Shaolin Monks at London Arena too. That's really where I learned about putting a show on the road, where I learned the production side of the industry.
I was inspired early on in my childhood by jazz-musicians, Pete King and Ronnie Scott and Lionel Hampton. Additionally, Duke Ellington was and remains my godfather. I first heard jazz as a child living inLondon with my mother who would take me with her regularly to Ronnie Scott's jazz club catching very rare performances of American jazz musicians touring Europe such as Buddy Rich who recorded his live album there in 1980. My debut gig with my band was at Ronnie Scott's in London. I first worked with A Guy Called Gerald in Manchester when I was 18 or 19. We kept a working relationship going up until now and have worked together all over the world both live and in the studio.
Music is very much in the blood. My reputation established by Maverick A Strike, an adventurous but accessible album released in September 1997. Two more albums were released on Epic, Vanguard and Much More Than Much Love. In 2004 the song "Dice", in collaboration with William Orbit, and featuring Beth Orton was a minor hit, helped in part by its inclusion on The O.C. soundtrack. Currently living in London, I lived and worked in Berlin between 2004 and early 2007. I am currently signed to Sakifo Records based in Reunion, France. The band has supported Julian Marley, James Brown, Ken Boothe, Lee Scratch Perry, Luciano, UK Subs, Weller, Madness, Ian Dury & The Blockheads, The Verve, Ben Harper, Fun Loving Criminals, Robbie Williams & The Stereo MCs. I have recorded with my brother Caleb Quaye, with A Guy Called Gerald, The Stereo Mcs, Shy FX, Campag Velocet, Chubb Rock, Carlos Bess, Dizzy Q Viper, Cathy Claret, Marlon Roudette, Marlon Bois, Beth Orton, William Orbit, John Leckie, Ernest Ranglin, Monty Alexander, Iggy Pop, Tricky, Primal Scream, Prince Hammer, Sly Dunbar and Buju Banton. Amy Winehouse supported at Shepherds Bush Empire in 2003, Cath Coffey was support on UK tour and more recently Martha Tilston, who was support artist at London's Jazz Cafe.
Maverick A Strike exploded onto the world scene in 1997, Vanguard was released 2000 and Much More in 2004. The Best Of The Epic Years was released in 2008. Unfortunately the industry doesn't much care for those with a mind of their own; and whilst I have continued to be prolific, sitting as I do on a mountain of exquisite but unreleased songs, the shallow world of pop has become more enamored with the X Factor instant hit and instant cash reward, than true talent. Thankfully this looks set to change with the promise of my music once more finding itself promoted in the manner it deserves.
DUB MAFIA
www.dub-mafia.com
Since forming just two years ago, Bristol-based Dub Mafia have become one of the most popular dance acts in the UK, Europe and beyond.
The seven-piece band – who blend drum and bass, dub, dubstep, bashment, breakbeat and world music into their own unique sound (with a strict policy of 'no backing tracks' – ever) receive rave reviews wherever they play – from sweaty clubs to packed festivals:
Fronted by singer Eva Lazarus, the band have won over hundreds of thousands of fans over the last few years, including show-stealing performances on the main stage at Outlook in Croatia (Europe's biggest drum and bass music festival), the Matscher Au Reloaded festival in Northern Italy and a special guest slot in Romania supporting the legendary LTJ Bukem.
Videos for four of their most popular tracks – Breakneck, Danger, Dub Specialists and Under The Radar – have racked up more than 800,000 views on Youtube.
SATURDAY 6 APRIL
THEKLA BRISTOL
The Grove, Bristol BS1 4RB
Doors 7.00pm
Ages 18+
Tickets £15.00 advance
Comments