The Thekla Archives: 2013
The Summer Set, THEKLA PRESENTS THE SUMMER SET: 14+ EVENT
Tuesday 21st May 2013
Supported by:

Action Item / Natives / Rumours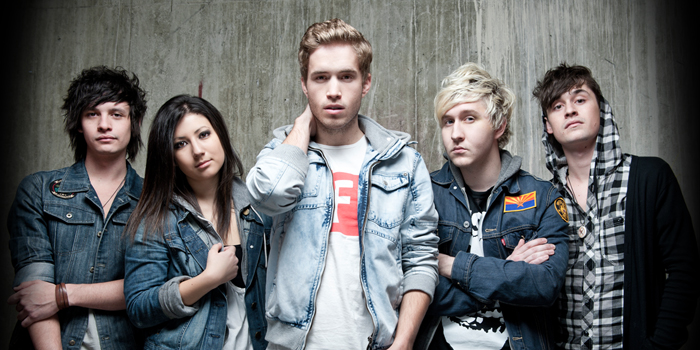 THE SUMMER SET
www.thesummersetband.com
The Summer Set is a pop rock/powerpop band from Scottsdale, Arizona that formed in 2007. In December of 2008 The Summer Set realeased their EP "Meet Me On The Left Coast" and announced in April 2009 that they were heading into the studio to record their debut album, "Love Like This" which was released in October 2009.
After Love Like This, the group went on tour… and never really stopped, playing 300 shows a year with a slot on The Glamour Kills stage for the 2010 Vans Warped Tour.
The band released their second full length, "Everything's Fine" in July 2011. For the album, the group spent some time songwriting with Paul Doucette of Matchbox 20 and Mike Daly of Whiskeytown in Nashville, and recording with veteran producer John Fields. Besides finishing a new record, the band has been busy recently opening for All Time Low and Yellowcard.
Plus special guests
ACTION ITEM
www.actionitemband.com
"Action Item is a band about moments." These are the first words you will read in the band's recent announcement of their documentary screenings of Until It's Over. You can ask any of their undying fans and they will tell you, Action Item is unlike any other band. From their creativity, to their passion, to their never ending hard work, these New Jersey natives plan on breaking the mould.
NATIVES
www.facebook.com/follownatives
RUMOURS
www.facebook.com/officialrumours
TUESDAY 21 MAY
THEKLA BRISTOL
The Grove, Bristol BS1 4RB
Doors 6.30pm
Tickets £10.00 advance
Comments