The Thekla Archives: 2012
ASCENT Presents: Escapists, Thekla Top Deck presents ASCENT: Escapists: 18+ EVENT
Wednesday 12th December 2012
Supported by:

LUXE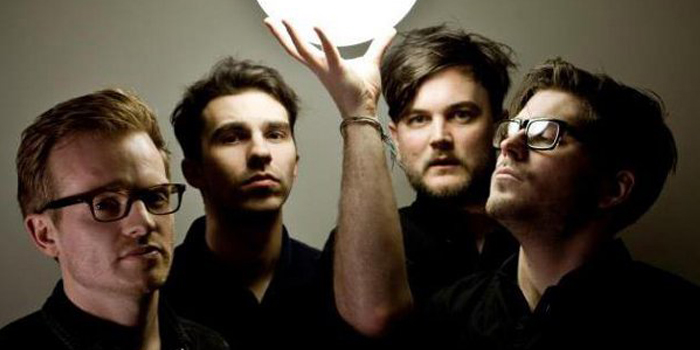 ESCAPISTS
There is a romance and an intelligence that is defined by Escapists' ability to craft heartfelt yet powerful songs which have the potential to become huge radio hits.
"We like to mask our more poignant lyrical moments with our most rousing musical ideas. I like the idea of the listener finding deeper, darker meaning with repeated listens. I was raised in the shadow of a church in a family that all attended religiously. From the age of 12 I realised that it meant nothing to me, this is a sentiment that the four of us have and it creeps into the writing process from time to time.
Listen:
Info: facebook.com/ESCAPISTSmusic
Support from:
LUXE
Formed from various home counties towns and with hundreds of touring miles and sleepless nights between them, LUXE (vocalist/guitarist Tom Hardless, guitarist Andrew Richards, bassist James McCarthy and drummer Andrew Willis) have been honing their sound for the best part of 5 years.
Originally inspired by euphoria of bands such as Interpol and The Killers, LUXE are carving out a new idea, their own ethereal sound reminiscent of latter day post-rock. Their music, the physical manifestation of that idea, is bold, colourful and unashamedly courageous. LUXE have formed a spiritual aesthetic in their sound, souring melodies and stadium aspirations go hand in hand with galloping rhythms: a style that is presented on their debut release 'Holding You Back'.
Info:facebook.com/pages/LUXE/100142343373419
●
Just "like" www.facebook.com/ascentbristol to be added to the FREE guestlist for this, and all future Ascent shows.
Comments