Tuesday 26th November 2019
Doors open:

at 7:00pm
TOKIO MYERS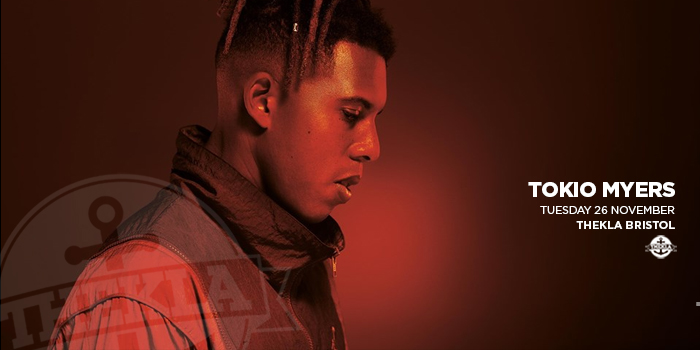 SJM Concerts & Live Nation present
Tokio Myers live at Thekla
Tuesday 26 November

Tickets available here: www.alttickets.com/tokio-myers-tickets

Tokio Myers has announced he will perform at six venues in November to give fans a flavour of his forthcoming album in an intimate setting. Also performing hits from his debut studio album 'Our Generation' the multi talented pianist, composer and producer will be coming to Leeds, Manchester, Glasgow, Birmingham, Bristol and London.

"I've been working really hard to create an evolved piece of art for the world to enjoy and I gained a lot of inspiration from being on tour and seeing people's reactions. It's my first time performing in more intimate spaces and I'm so excited to share and experience the energy we create together!"

Tokio Myers is a classically trained pianist, multi-instrumentalist and producer, who stretches the boundaries of musical genres and live performance. Tokio began learning piano at the age of 9 which led to him being awarded with a full scholarship at the Royal College of Music and then going on to tour with Mr Hudson supporting Kanye West, The Police and the late Amy Winehouse. In 2018 Tokio was awarded with a Classic Brit Award for Breakthrough Artist of the Year as well as selling out a UK tour for his first album that debuted at number 4 on the TOP 40 charts.


Tokio's motivation for making music is to enable others to experience something new and powerful; to transport them into a different musical and visual dimension. Tokio has an innate ability to combine all of these elements to create emotionally charged tracks with intense visuals – a concoction that evokes a transcending, spiritual and organic performance.