The Thekla Archives: 2012
Wave Machines, Thekla Top Deck presents Wave Machines: 18+ EVENT
Monday 22nd October 2012
Supported by:

Wave n400 / Brains In Vats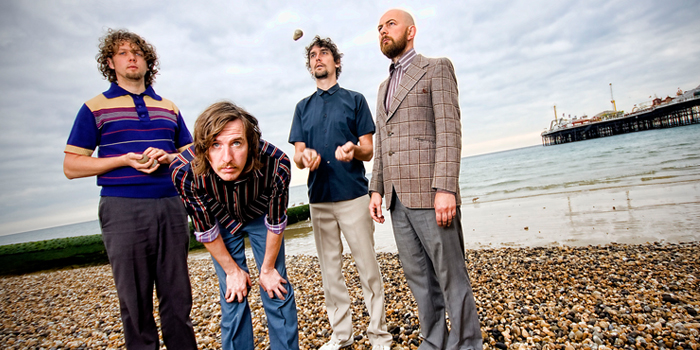 Liverpool based synth-pop quartet Wave Machines release 'Ill Fit', the first single from their as-yet-untitled new album, on 22nd October on limited edition 10" and digital download through Neapolitan/PIAS
With a glitchy art-disco vibe and lyrics of self-doubt and commitment, 'Ill Fit' is typical of the bands idiosyncratic look at the human condition.
After establishing themselves through acclaimed live shows with Flaming Lips and Roxy Music, numerous festival appearances from Glastonbury to Dubai, a string of radio airplay and sessions on 6Music, Radio 1 and XFM and a spectacular run of sell-out headline gigs at Shoreditch Church the band took a step back from the live circuit to work on the follow up to their critically acclaimed debut 'Wave If You're Really There'

Working with producer Lexxx (Wild Beasts, Bjork) who produced and mixed the album alongside the band this long awaited follow-up reveals a darker, more nuanced vision for the lush disco-hook. Simultaneously intimate and epic, haunting and direct, the album takes the sonic palette the band developed on their debut and simultaneously expands it and makes it denser, pointing towards what will be a massive return-to-the-fray of one of the most promising acts of the last few years.
WAVE n400
www.facebook.com/waven400

BRAINS IN VATS
www.facebook.com/pages/Brains-in-Vats/267438160003369
Listen:
Info: www.wavemachines.co.uk
Comments