Restoration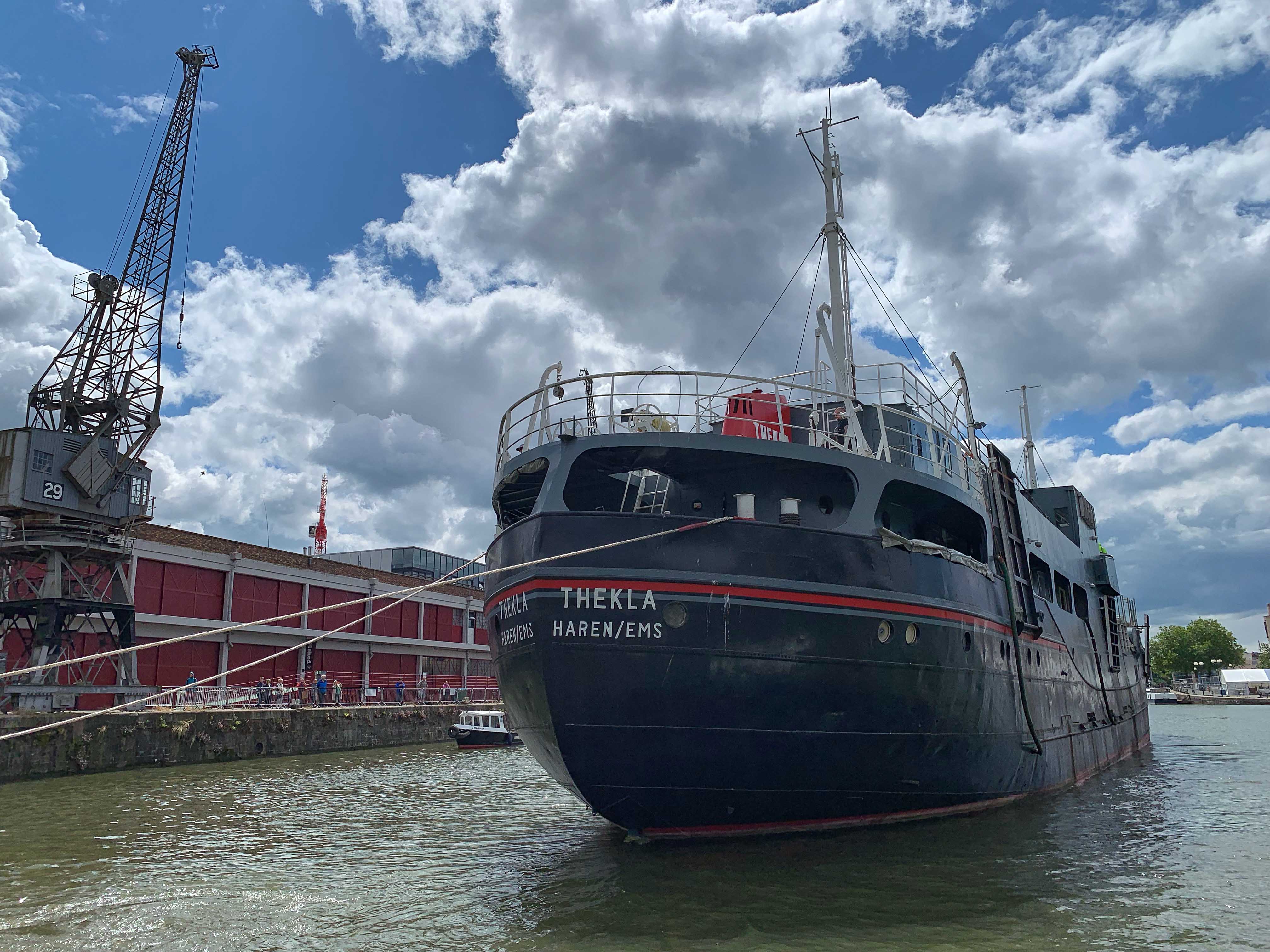 WHAT IS THE THEKLA RESTORATION FEE?
Our beloved boat, built in 1958, regularly undergoes routine inspection but a recent report detailed that our hull was near the end of its life and would need replacing to ensure its future as an iconic venue. Thekla sailed into Dry Dock in June to replace the whole of the grand old ship's hull; this is a complicated and expensive operation – costing in the region of £1m.
In order to help fund this essential work £1 (+VAT) has been added to ticket purchases over £10 for shows after 28 June.
WHY IS THE CHARGE IS BEING INTRODUCED?
The significant cost of replacing the hull was not something we had anticipated, and would have led to the closure of most venues. The restoration fee will go directly towards paying for the hull and future venue improvements and will mean you can enjoy music at Thekla for many years to come.
Comments